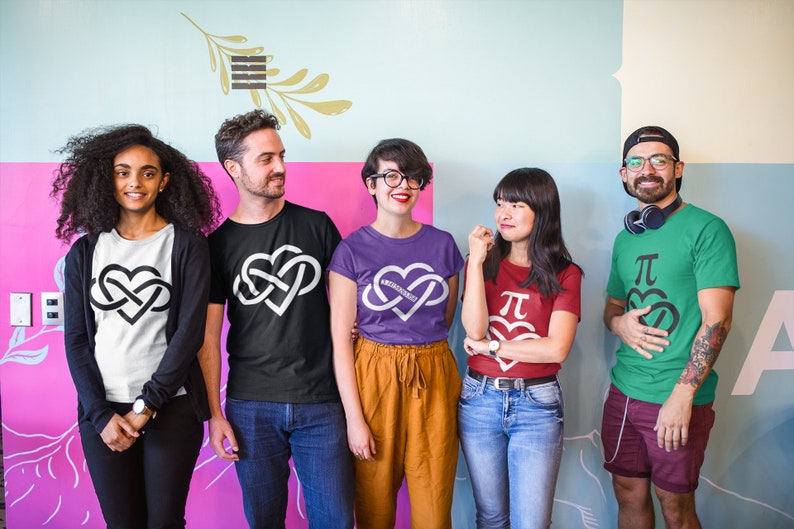 I'm monogamous to my soul. My husband of 21 years recently dropped the Poly bomb. And, I'm sorry poly people, no matter how gently you think you're approaching it, it still feels like a bomb. My husband tried the, "Oh hey, and you can date too! Isn't that something?" Um… no. For me, that translates roughly to, "I don't give a flip who you diddle as long as I get to go out and play." It was probably number two in the top three most painful discussions we had.
I love my husband, I'm devoted to our marriage, I have no interest whatsoever in going out with another man and really don't understand why he wants to date/sleep with other women. It's destroying my marriage and any trust and security I had with the only man I've loved, and the father of our girls. Nothing in my life will ever be the same, and I have to live with that every day. And it sucks harder than a Dyson.
But he doesn't want to lose his family, and God help me, I still love him, so I'm staying. He'll have his happiness, the girls will have their family and home intact, and I'll learn to live with it.
I'm making the best of a worse scenario. "For better, for worse" aren't options you get to cherry-pick when you get married.
That being said, there are some things you can do if your monogamous spouse agrees to open your marriage:
1. Don't constantly sing the praises of your lover
We know we're no longer the only one in your heart, no longer your only, best, and beloved. Rubbing our noses in it doesn't help us accept what feels like a demotion.
2. Don't treat us as an obligation
I can't tell you how many poly books and blogs stress "your existing obligations," and how you need to give equal time and care to existing relationships. We're already dealing with the revelation of your new love interest, being made to feel like an obligation makes it worse.
3. Don't "date" us because you feel you have to
Don't throw us leftover passion from your dates. "Here, I just had amazing sex with the love of my life. I know you need sex too, so I'll let my passion for X spillover on you."
4. Don't tell us to "get over it"
When we try to tell you we're scared/hurting/lonely, don't tell us we're jealous and to get over it. And the whole "I'm not responsible for your feelings" poly mindset sucks. Also don't tell us to go find someone of our own. I'm monogamous. Period.
5. Don't treat us as Old Faithful, fallback, Plan B
Don't come seeking us out to entertain you when plans fall through with your sweetie. I joyfully jumped on this a couple of times, and spent a miserable evening with someone who really didn't want to be with me as much as they wanted a diversion. Also, don't use us as a diversion when your sweetie is out with someone else. Watching you check your phone every 10 minutes isn't great fun.
6. Don't try to make us over into your new sweetie
Don't buy us things your new lover likes, make us food they like, or take us places they like. Also, don't take your sweetie to our favorite haunts. At least leave me one or two things that are special reminders of us.
7. Realize that we're not a sure thing
My loving you and being devoted to making our marriage work isn't a sure thing. And if you do stop loving me, tell me. Let me go.
We're in the middle of his first truly deep "falling in love" thing, and it's painful and scary and lonely and sucks. I keep hoping it gets better.