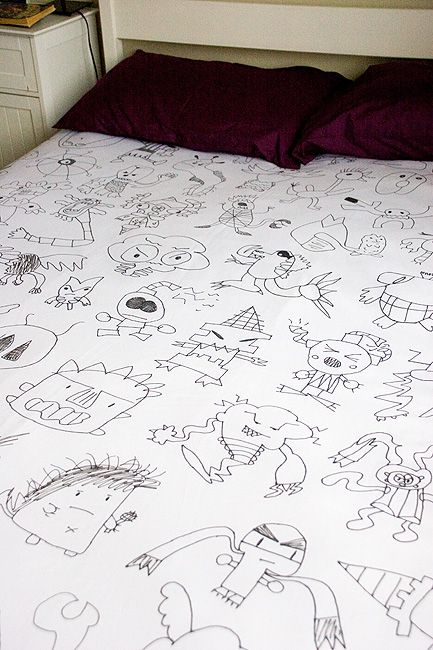 Maybe monsters under the bed aren't so cool, but what about on top? Offbeat Homie Sully gave us the heads up on this awesome DIY duvet cover from the blog JenThousandWords. Jen took her kid's artwork and traced it onto a duvet cover with a fabric marker. She traced 119 images onto a queen-sized cover by hand. That's love, guys.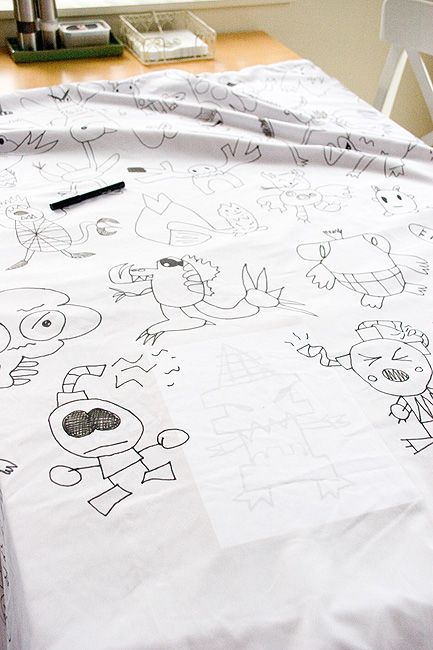 The results of this labour of love are super cute for kids and adults alike. It doesn't have to just be kids' art, either — trace your partner's art to make a personalized and thoughtful gift, or get the pattern of your dreams that you've never been able to find in stores. Head over to Jen's blog for the entire process.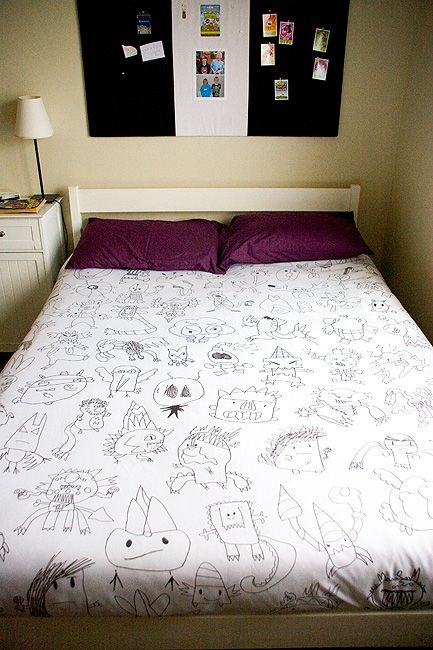 What do you think, Homies? Would you use this technique on your duvet covers? Table cloths? Curtains? If you have already, let us see!