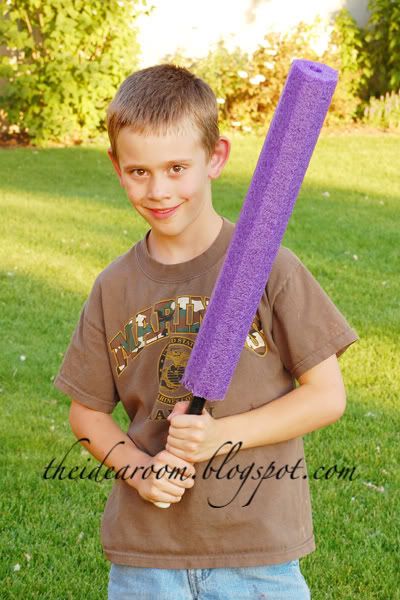 Forgive me while I geek out all over the place, but I saw this craft idea and just about exploded all over the room. Not so much because I'm excited that my baby will want to play with it someday. More because I'm fairly certain that if we had these, my husband and I would probably never watch TV again.
I spotted this craft idea over at The Idea Room. Amy made these for her kids and they look simple enough that even a crafting disaster like me can pull it off, while the finished product is about as safe as any sword-like thing can be for kids.
It sounds like the materials are pretty low maintenance too:
Swim noodle in color of your choice
26 inch length of 1/2 inch PVC pipe
1/2 inch PVC end cap
Electrical tape
Knife or hacksaw for cutting pipe and swim noodle
For very detailed instructions, helpfully demonstrated by her son, click over to her blog!