I'm in the market for a new toaster. True, the one I have works okay, but it's starting to not be able to keep up with my constant demand. I have toast every. single. day. That and my coffee maker are the most used appliances in my home. (Watch out for a coffee maker that, both, grinds and brews round-up some time in the future.) So, I'm both happy and sad to report that I've found the toaster of my dreams!
Happy: it's this rocking blue color that will not only match my kitchen's accent tiles, but will make me happy every morning when I make my toast.
Sad: It's over $300.
So my search continues. But in the meantime, I've been discovering all these brightly colored toasters in a full rainbow of colors. Wanna come colorful toaster shopping with me?
For a few bucks less I could get a colorful two slicer — but that won't keep up with my four-piece-a-day habit.
This is the toaster I have now (only in stainless steel). It was definitely awesome — in its hey-day it used to go from zero-to-toast in no time at all — and has served me well these past seven years. But since mine is stainless and I wasn't well-versed on the care of stainless steel when I got it, I've totally ruined the facade. I probably should have gotten the red one to begin with. It's currently on sale for $55!
Related Post
Colorful-to-the-point-of-trippy housewares from French Bull
After a Twitter exchange with Homie iLiveinmylab about whether or not I had seen the newest French Bull kitchen knife, I got to thinking… What... Read more
Orange is my most favoritist color. If these bad boys came in four-bangers, I'd snatch this orange one for $80 up post-haste.
This bright purple toaster with polka-dots for $25 is kind of killing it right now. WOW!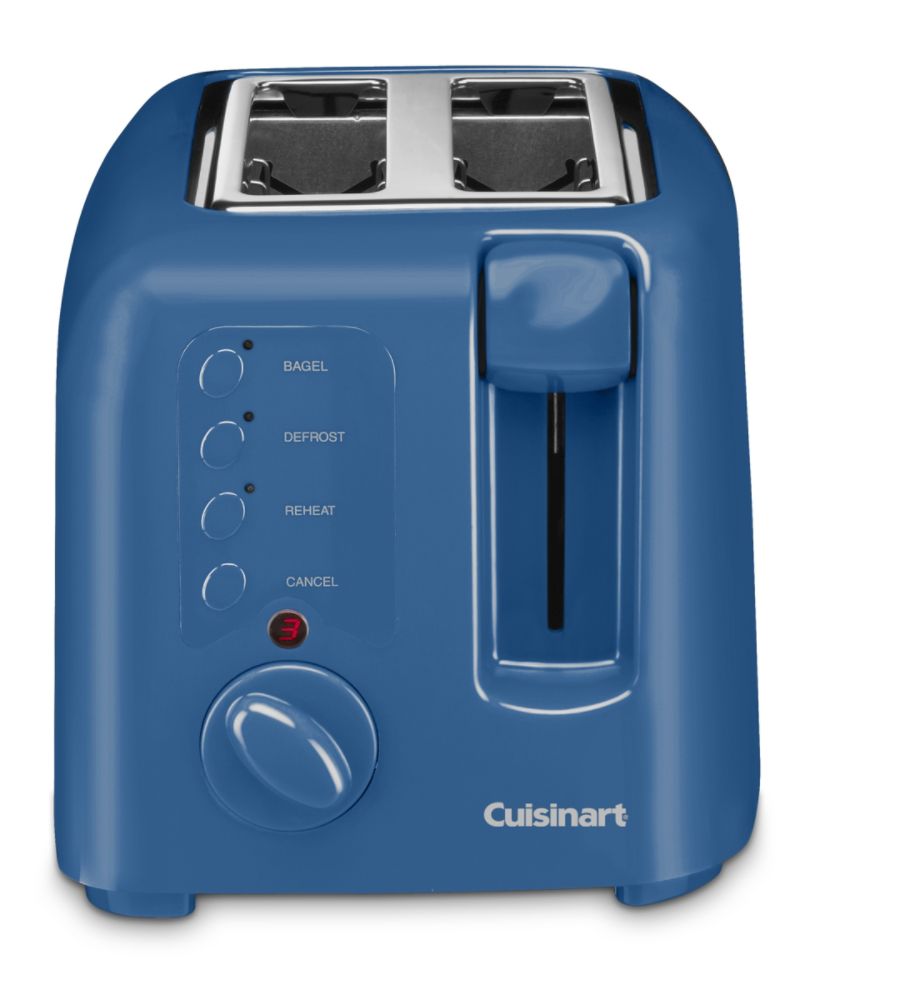 Here's another cool blue one in a two-slice model, that's only $35! If only it had four slots. I'd take you home with me and name you Toastie.
This Bodum Bistro toaster also comes in white, brown, and red, with prices ranging from $59 to $99!
Speaking of brown toasters, I couldn't pass over the Domo toaster. How cute is this guy!? He's a steal at $40.
Here's a toaster with sunshine-y yellow accents for $27.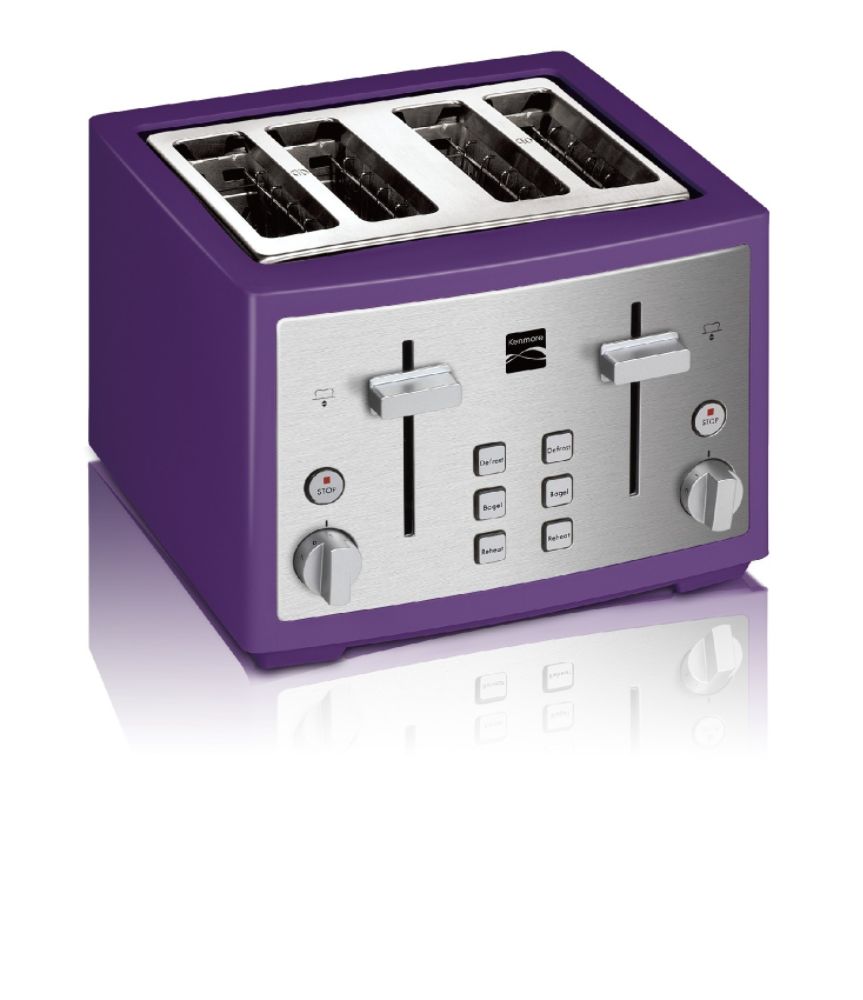 Here's a boxy, purple, four-slice toaster for $36! Funky and affordable. Mama likes.
Aw, he ain't colorful, but he's cute, isn't he? He almost looks anthropomorphized with those little knobs for eyes and a smiley face of buttons. Unfortunately, all that cute is gonna cost you $276.
This awesome red toaster has a clear panel that lets you watch your toast become toast! It's like watching a magic show every morning, for the one-time price of $50. Oh toaster-makers, what will you think of next?
But, sigh, my mind still drifts back to that $300 blue toaster. Maybe I shall read this post again and save up some bread (get it?) so that I can make that toaster MINE one day.
Until then, anyone else got brightly colored toaster recommendations?